Basic facts to know:
I going to give you the most thorough-paced pieces of information about Mendalic acid vs Glycolic acid these two popular acids, do a miracle on the skin. Each of the Acids solves different skin concerns. Mendalic acid mainly does skin exfoliation likewise Glycolic acid but as acids have their own basic characteristics they do not differ from that fact. Both acids can be found in water form, serum, cleanser, and cream form. Basic facts to know: Medalic acid and Glycolic both are AHA (Alfa hydroxy acid) based acid. Alfa hydroxy acid primarily extracts from fruits, Sugarcane, and milk. It does chemical exfoliation on the skin by unhooking the bond that holds the uppermost layer of the skin of dead skin cells. It dissolving the glue that ties them. Mendalic and Glycolic acid as they are from AHA family they are water-soluble works for dissolving the glue responsible for hold dead skin.
Mendalic acid:
Mendalic acid regard as a gentle chemical that exfoliates for your skin derived from bitter almonds. Chemical exfoliate make skin new, more evenly pigmented skin cells may generate that way skin modify smoother into touch. It often describes as a peeling solution. The moderate amount of 15% (maximum) is safe to use daily basis. You can apply 2/3 times in a week. Menadalic acid is antibacterial water-soluble acid that good for cystic acne. Its molecular weight is 152.1. This broad molecular structure, it penetrates on your skin more smoothly by not getting harsh. According to the research, most people find Mendalic acid safe for their skin. Exploiting acids work for removing dead skin cells, peel away the surface of the skin. They make skin sensitive to the sun. So, It needs to use sunscreen when to exposed to the sun. I suggest using sunscreen at least SPF30 and PA++ to save your skin from the sun.
Mendalic acid shouldn't use with: Any kind of direct acid-like, AHA & BHA peeling solution, Glycolic Acid, Azelaic Acid, Lactic Acid, Salicylic Acid solution, Salicylic acid masque, Lactic acid with HA, Vitamin C, Niacinamide. Antioxidants: EUK 134 0.1% Pepitides: "Buffet", "Buffet"+copper Petides 1%, Argireline Solution 10%, Matrixyl 10% +HA. NOTE: Mendalic acid works great with Hyaluronic acid.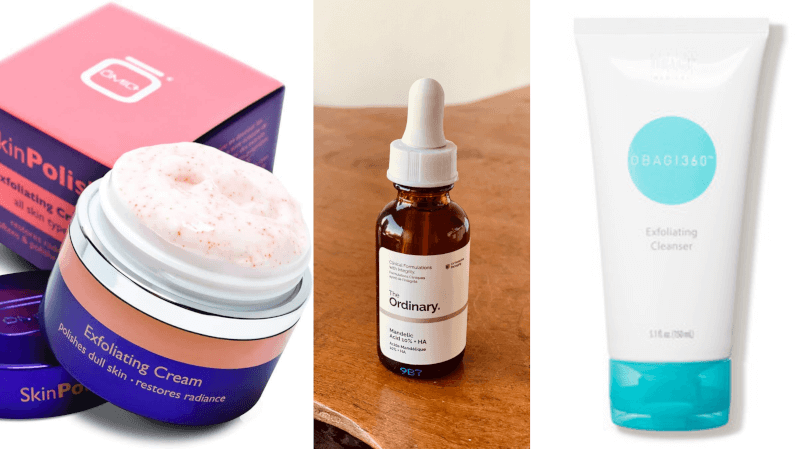 Glycolic acid:
Glycolic acid is known as a popular type of AHA which is extract from sugarcane, sugar beets, and Pineapple plant. It has a small molecular size is small 2 microns or 76 in weight. It can deeply penetrate on skin fast. It works to dissolve the damaged layer from the skin. Glycolic prevents dryness and helps to lock the moisture on the skin. It grows the natural content of Hyaluronic acid. It reproduces collagen on the skin. It is slightly harsh for sensitive skin. Before you decide to use this acid on your face allow your skin to acclimate the acid. Use 2-3 drops of glycolic acid on under ear skin one time a day to have a patch test. If you have sensitive skin you can use a cleanser infused with glycolic acid. The cleanser does not sit on your skin too long and would be washed off easily. It will not go too harsh on your skin compared to the product you have to hold on the skin overnight. A higher amount of using and hold it for too long can burn your skin. It makes skin sensitive to the sun as like Mendalic acid. If you exfoliate your skin make sure you wear a good amount of sunscreen before going out.
Glycolic acid shouldn't use with: Ratinol, Mendalic acid, Squalan cleanser, Moisturizer contain factors HA, Lactic acid, and other strong acids. Do not use it with other exfoliators. NOTE: Glycolic acid can be with Salicylic acid by altering time. For instance, You use glycolic acid in the morning and Salicylic acid in the evening.
How to use Mendalic & Glycolic acid:
Application method plays a significant role to make a product work on your skin. There are steps that best way to follow,
Step 1: Use a good cleanser to remove all the dirt from your skin. Do not use a cleanser that exfoliates your skin. The cleanser that contains scrub particles is not recommended to use. I suggest to use a cleanser which contains micellar water. It's alcohol-free, gentle on your skin, and great for the dirt removal.
Step2: You can use a water-based toner before applying an exfoliating acid.
Step3: Use Glycolic or Mendalic acid on your skin with a clean cotton pad and tap it gently on your skin. Alternative method: Pour 2-3 drops of this acid on your finger and tap it into your face.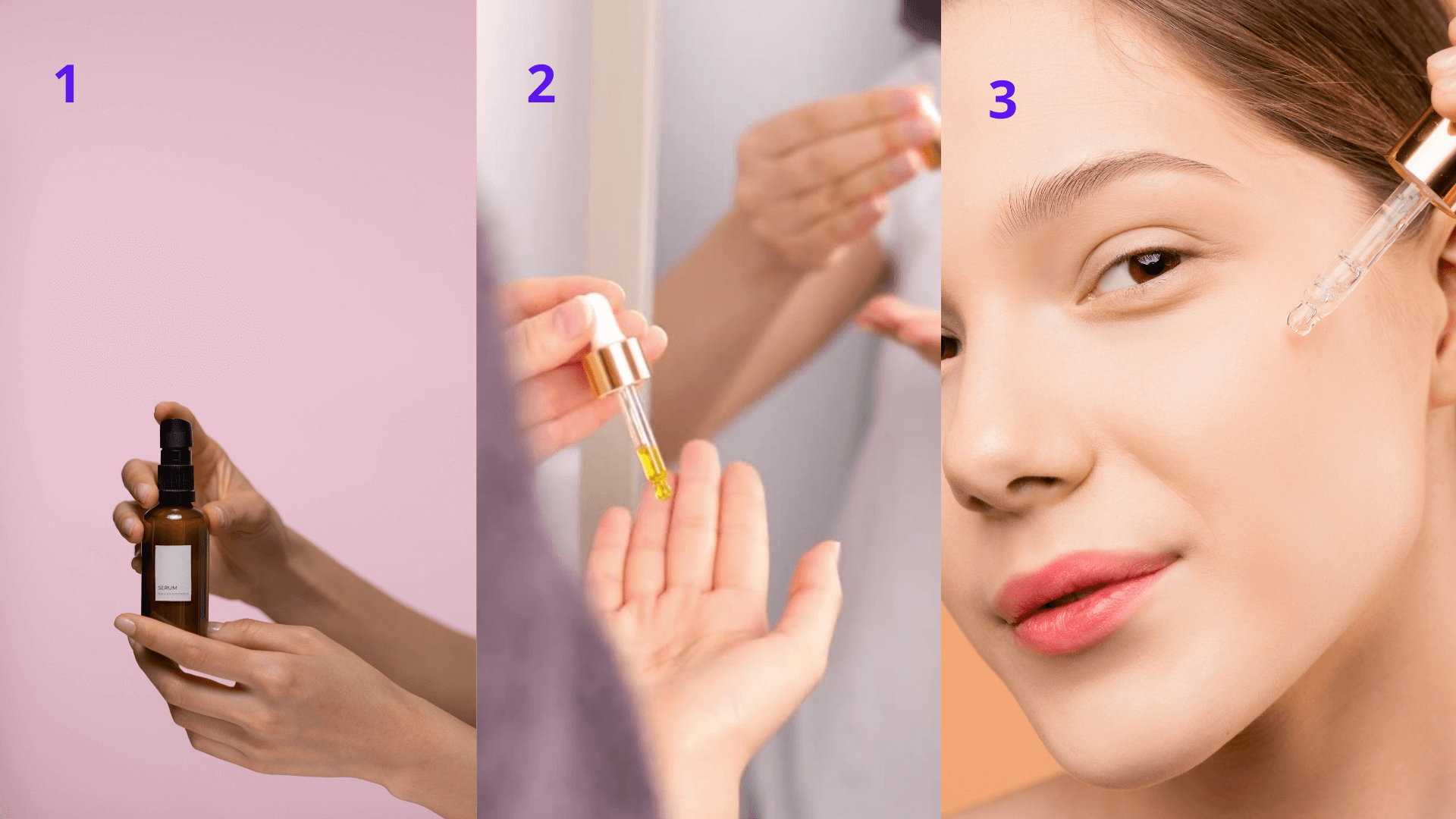 Step4: Layer a moisturizer on your skin.
NOTE:It is recommended to use this acid before oil or cream-based products.
Differences between Glycolic acid and Mendalic acid:
Here is the clear statement, you can get a clear idea about Mendalic acid vs Glycolic acid,
| | |
| --- | --- |
| Mendalic Acid | Glycolic Acid |
| Gentle on skin | Strong on skin |
| All the skin types can use this acid | Harsh for sensitive skin |
| Antibacterial, Antifungal | Antibacterial |
| Targets to reduce fine line and wrinkles | improve natural collagen production on the skin |
| help to reduce Hyperpigmentation, uneven skin tone | Brighten skin |
| Reducing acne scar | Remove acne scar |
| lights penetrate on skin | Deeply penetrate on skin. |
Conclusion:
It's your mind which acid you want you include in your skin care regimen. It depends on your skin type and condition. It was all about Mendalic acid vs Glycolic acid. If you just start up your chemical exfoliate, you can use a cleanser infused with HA. It would be better for understanding your skin condition. Our face skin is three times more sensitive than other parts of our skin. Chemical exfoliation is always better than physical one. Best of luck for your chemical exfoliate skin regimen.